Presque Isle Community Men's Club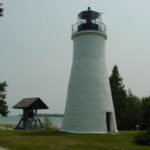 The PI Community Men's Club is a non profit corporation established in 1993 to promote fellowship and community service through education on issues and needs in the Presque Isle area. The club regularly meets at the Presque Isle Harbor Association Clubhouse, 6424 Kaufmann Road, unless otherwise announced. All area men are invited to participate.
The mens club meets the first Thursday of each month at the Presque Isle Harbor Clubhouse unless otherwise noted.
Next Meeting
The Men's club meeting for April will be at 9am on April 6, 2017 as usual, this will be a business meeting only. The tour of the  Cadillac Products Plant, 4858 Williams Rd, Rogers City, Mi 49779  will be at 1pm on the same day. Everybody will be on their own for lunch. Please let me know if you haven't already if you are going on the tour, so far we only have 6 going.
The club publishes a directory of the area residents and businesses. Ads sold for this directory are 100% returned to the community through donations to needy and worthy projects. Support has amounted to over $74,852.00. All of the projects are within the Presque Isle or Alpena counties and comprise non-political and non-denominational efforts deemed by our membership to be good for our community.
Expenditures have included start-up money for projects, support for projects which would otherwise not be funded, fill-in-the-gap funding and money to support a variety of work projects. A full list of funded projects is available.